Migraine is a neurological condition that can cause multiple symptoms. It's frequently characterized by intense, debilitating headaches. Symptoms may include nausea, vomiting, difficulty in speaking, numbness or tingling sensation, and sensitivity to light and sound. Migraines often run in families and affect all ages.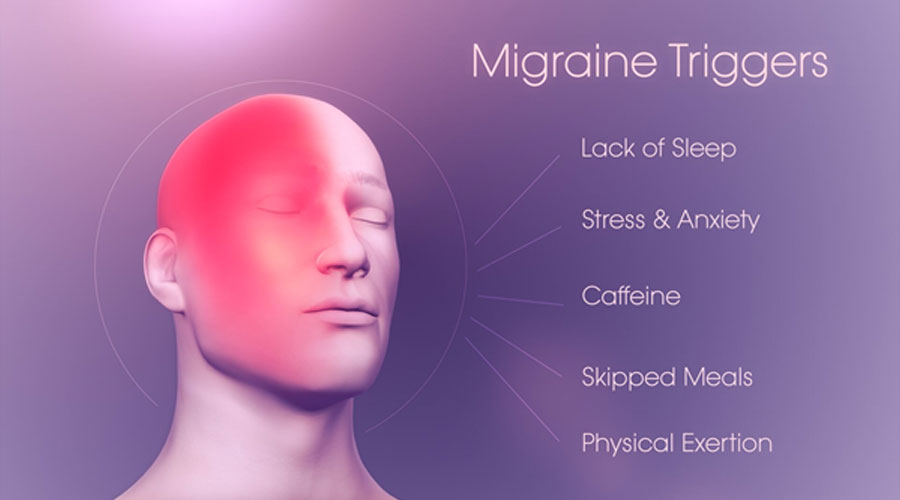 Common Reasons you should know
Stress at work or home can cause migraines. Sensory stimuli. Bright lights and sun glare can induce migraines, as well as loud sounds. Strong smells — including perfume, paint thinner, secondhand smoke and others — trigger migraines in some people.
Leave us a msg or book appointment at: 9891 24 34 44
Leave us a msg or book appointment at: 9891 24 34 44
Medical Yoga therapy for Migraine - A Robust Cure
Medical Yoga Centre is known for it's results. Our special M.Y. Techniques are excellent in the cases of Migraine. The underlying cause of Migraine is diagnosed and treated from the root.
M Y Techniques are technical yet simple. A very important feature of the M Y Techniques is that you can practice some of it at home as well and save your precious time and visits. It's aimed at relieving the Migraine headache and strengthening of the entire cervical region & the digestive track. This restores the natural behaviour of the body and relieves Migraine from reoccurring.