Cervical spondylitis n spondylosis are two different terms but are commonly used in place of each other. They produce similar symptoms and have similar causes.
All Neck pains are not cervical spondylitis. In almost half of the cases the problem is with the stiffness in the muscles of the cervical region.
Cervical spondylosis/spondylitis is a disorder caused by over-use, Mis-use or less-use of the structures in the neck (cervical). Due to this the ligaments, bones, cartilages, nerves, discs and muscles of the neck change their shape and strength. Bones become weak, irregular and develop spurs (osteophytes). Discs and muscles lose their flexibility and can pressurise the nerve.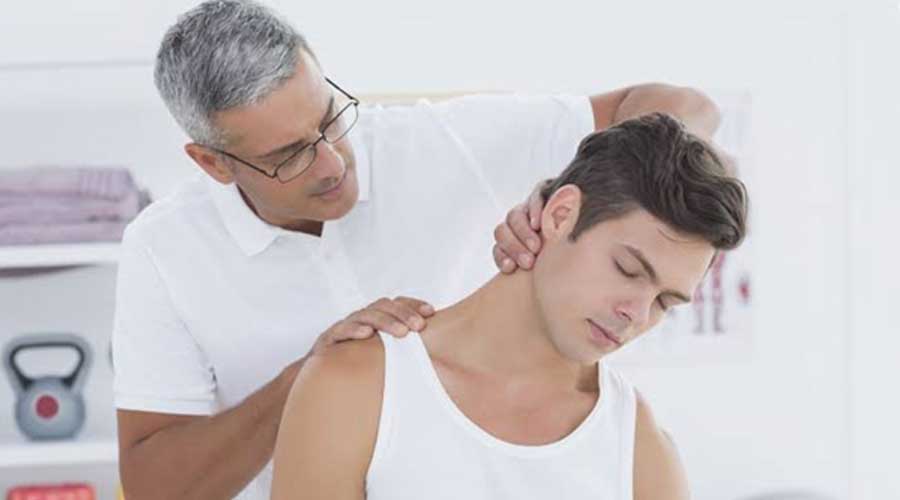 In our daily life there are lot of reasons which can cause or trigger cervical spondylitis. These are:
Wrong posture
Long drives
Using high / hard pillow while sleeping
Wearing heavy ornaments
Wrong Breastfeeding posture
Using computer for over 30 mins at a stretch
Over use of mobile phones causes muscular imbalance in the shoulder joint and can lead to cervical spondylitis.
Trauma or injury in the neck
Frozen shoulder can also cause neck pain
Cold temperatures
Hyperacidity directly triggers neck pain
Stress
Heavy breasts
Lack of vitamin D and calcium
Faulty diet
Muscular imbalance (like using computer on the same side on your desk for many years).
These reasons lead to loss of cervical curvature (Cervical Lordosis), Slip-Disc / disc bulge / herniation or prolapse, Fibromyalgia and Arthritis of the facet joints, Osteophytes etc. these can be seen identified by an expert in clinical examination to some extent and for detailed diagnosis X Rays and MRI may be required.
Leave us a msg or book appointment at: 9891 24 34 44
Or you have any of the following Symptoms
Neck pain (may radiate to the arm/s or shoulder))
Loss of sensation or abnormal sensations in the shoulders, arms, or legs (not often)
Weakness and pain in the arms
Loss of grip
Stiffness in neck that progressively worsens
Loss of balance
Headaches, particularly in the back of the head
Sensation of vomiting
Heaviness in eyes
Blurring of the vision
Drowsiness
Leave us a msg or book appointment at: 9891 24 34 44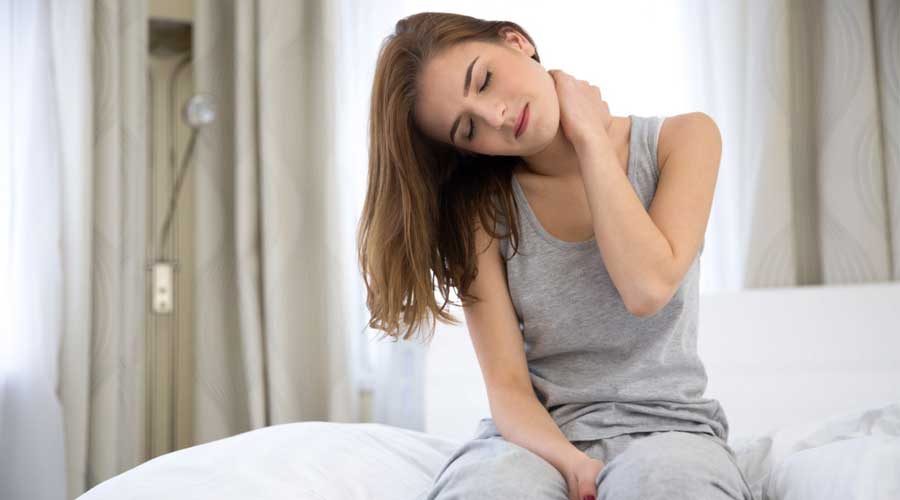 Medical Yoga therapy for Neck Pain - A Robust Cure Medical Yoga Centre is known for it's results. Our special M.Y. Techniques are excellent in cervical decompression, mobilization, cervical plexus normalization and re-aligning the cervical spine and shoulders.
M Y Techniques are technical yet simple. Results are visible form the first 30 min of the therapy and keeps improving with every session.
A very important feature of the M Y Techniques is that you can practice some of it at home as well and save your precious time and visits. It's aimed at relieving the pain, strengthening of the entire cervical region & restore the natural behaviour of the cervical region. All of this is achieved without any medicine, injection, surgery or even any ointment. It's all done by the natural M Y Techniques.
Testimonials
Winne Hopkins, Sydney, Australia
"Numbness in my Arms was a cause of worry for me. My grip was getting weaker. Holding a cup of tea was getting difficult but thanks to Dr Deepak Sachdeva. His techniques relieved all the stiffness in the neck in the first week. My hand gained the strength back with a few sessions. Now am back to work but keep practicing my sequence once in a while. I am satisfied.
Ranjana goel, Delhi
"After taking treatment only for two days, I haven't felt cervical spondylitis pain again and my energy level is growing each day."
Marc Izengarg, Canberra, Australia
Pain in the head, Heavyness in the eyes, giddiness and vomiting sensation was there for almost 20 hrs in a day. Lying down in the bed was difficult too as I used feel the whole room is spinning around. I was scared